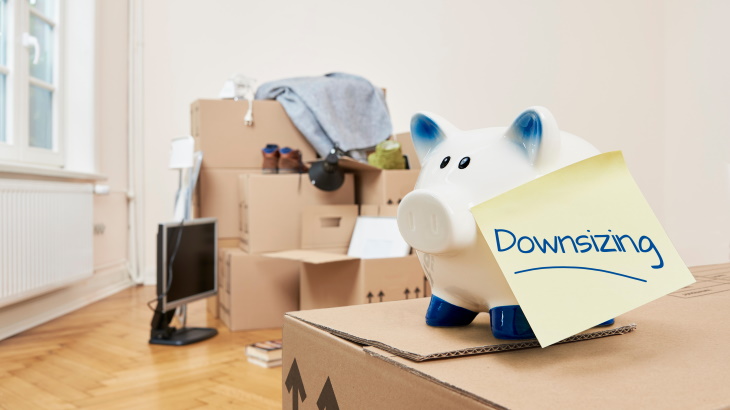 Why a One-Bedroom Apartment Is More Than Enough
There are a lot of reasons you chose your current home. Maybe you needed to live close to a job you don't have anymore, or perhaps you just needed a home with a large amount of space. When you're ready to downsize and live in luxury, a one bedroom offers just the right amount of room you need to live comfortably. Look at why one-bedroom luxury apartments are the only way to live your best life, and why you can finally stop your search for the perfect home.

Live With Neighbors You Like In a Luxury Apartment Complex
You love your career, but let's be real. It can really impede your personal life. By choosing a luxury apartment over a basic residence, you'll be living near people who love to indulge in life's little luxuries, just like you. That means your neighbors are going to make excellent friends, and, even better, they're right next door.
When you live at The Residences at Galleria, you can spend time with your new friends in new and luxe ways on our mixed-use property. Not only do we have the best amenities in Johnson County, The Residences at Galleria are part of an inspiring new shopping center that will soon contain high-end retail shops and restaurants. Even better, our apartment complex is right next to Park Place, where you can find even more luxury entertainment and shopping.

Level-Up and Hit Refresh in One-Bedroom Luxury Apartments
There is no use in holding on to outdated decor and furniture. Upgrade to a one-bedroom luxury apartment, and gain the opportunity to refresh and upgrade your living space. Moving is a great time to update your old furniture with something more modern and functional. For instance, don't bother moving your old bed and have a customized sleep solution delivered to your apartment.
We have beautiful and ultra-functional floor plans at The Residences at Galleria. Our executive suites and one-bedroom apartments have smart home features and energy-efficient appliances. Combined with features like a space-saving built-in beverage coolers, you can be sure our new apartments for rent have enough space for everything you need to feel at home.
Spend Time Doing What You Want In an Apartment You Love
If work keeps you extra busy, you don't have time to spend cleaning a home with a lot of square footage or maintaining a messy yard. Thankfully, one-bedroom apartments are easy to clean and keep organized. That means you have plenty of time to relax and take part in activities you truly enjoy. Spend more time with your pet, put more effort into your workout routine, or just binge your favorite T.V. show.
Your life gets even easier at The Residents at Galleria! We've designed and detailed our new apartments for rent with you in mind. From gorgeous and easy-to-clean quartz countertops to full-size washers and dryers, you can quickly pick up your one-bedroom apartment or executive suite in a flash. We even included a discrete built-in trash drawer for your kitchen, so your entire apartment looks sleek and tidy.

Find Luxury Apartments With Amenities for Your Dog
Does your pet like to lounge in strange places? Maybe they're in the spare room, nestled in a dark corner upstairs, or just hiding in plain sight. Luxury one-bedroom apartments have enough space for you and your four-legged family member to stretch out, but keep cozy. Plus, pet-friendly apartments are likely to have plenty of playmates for your pup to socialize with, which is a great benefit for you and your dog.
The Residences at Galleria know how important your pet is to you. That's why our pet-friendly apartments don't have a weight or breed restriction. You can have two furry family members in each of our luxury apartments. We also provide exquisite green spaces to roam and a paw spa for your dog to relax in. Schedule a tour today and come see how you can lap up luxury like never before.
Don't Let Basic Amenities Stop You From Loving Your Life
When you live in basic, boring apartment complexes, it takes a lot of work to make a one-bedroom apartment feel like home. Luxury apartments are built for a life of convenience. You don't have to worry about searching for storage solutions, because your apartment comes with vast storage space for your clothes, toiletries, and kitchen supplies. Your outlets, locks, and thermostat are updated with smart features, and the staff is ready and willing to make you happy.
The Residences at Galleria have included community amenities that can't be matched. We have conversation nooks that make a great location for a coffee date, a 24-hour fitness center to help you focus on your health, a cold-package storage room for your weekly meal deliveries, and so much more to make your life better than it ever has been.

The Residences at Galleria are More Than Luxury Apartments – They're a Luxury Lifestyle
Get the best of both worlds when you rent new apartments at our mixed-use property. Our luxury apartment homes are located on the edge of Overland Park, which means you can finally thrive in the location you've always wanted and have the life you deserve.
Luxury lives at The Residences at Galleria. To schedule a tour of our stunning property call (913) 227-4168 or send our leasing team a message online. Looking for more than just one bedroom? Our apartment complex also has two- and three-bedroom apartments, too!