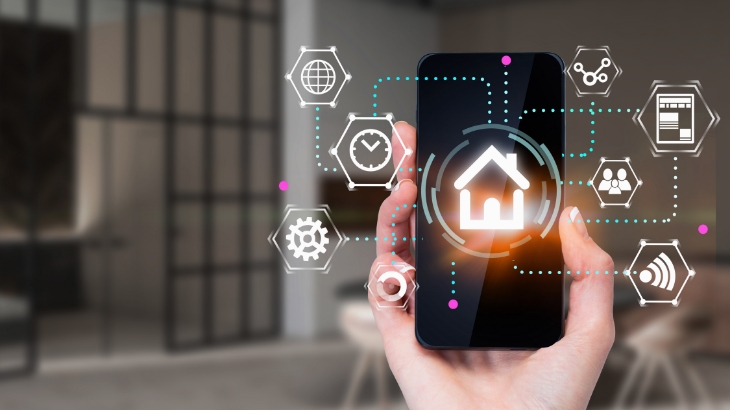 Why Our New Apartments for Rent at The Residences at Galleria Are Your Next Home
Are you looking for the best luxury apartment amenities in Overland Park? Then your search is over, because The Residences at Galleria have everything you need and more at our luxury apartment complex.
So what sets our new apartments for rent apart from basic apartments in Johnson County? Take a look at our top 8 luxury apartment amenities you didn't know you needed, and find out how you can make The Residences at Galleria your next home. Dive into the luxe life before summer; we're leasing now!
1. Not Just a Swimming Pool – A Resort-Style Swimming Pool
When the hottest days of summer have you craving hours by the pool, you don't want to spend them somewhere basic. What you really want is a resort-style swimming pool with submerged loungers and an expansive sundeck to really get your bronze on.
When it's too hot to handle, seek shade under our private cabanas, or just take a quick dip in the pool. Either way, summers will never be the same when you live in our new apartments for rent.
We take it a step further at our luxury apartment complex by offering an elevated year-round hot tub. That means on frosty winter days, you can melt the stress away without ever leaving home.
2. Smart Apartment Features to Make Life Easier
Before you step out of the hot tub or leave the pool at The Residences of Galleria, adjust the temperature in your luxury apartment from your phone with our smart apartment features.
With our smart home technology, not only can you control your thermostat from anywhere, you can lock and unlock your door and have fast access to our luxury apartment amenities. You'll never have to worry about losing your keys again!
We don't stop there with the little luxuries, either. You'll find thoughtful and opulent touches in every corner of our apartment complex. Schedule a tour today to find out more about luxury apartment amenities like a bike repair station, ultra-convenient elevators, and a 24-hour on-site micro-market.

3. More Than Just Basic Tennis Courts
Every basic apartment in Overland Park has a tennis court, but what they don't have is a bocce ball court and outdoor putting green. If those two sports aren't your style, relax with your dog in our ample green spaces.
Of course, we couldn't call the new apartments for rent at The Residences at Galleria luxurious without a state-of-the-art, 24-hour fitness center. Whenever you're ready to work up a sweat and get into shape, our luxury apartment complex has everything you need.
This includes a yoga and cycle studio, where you can pedal your way into fitness and stretch out stress from a long day. Combine an intense workout in our fitness center or cycle studio with a session in our hot tub, and there are no wrong moves in your workout routine.
4. A Space to Truly Flex Your Creativity
If you're like most of our residents who live at The Residences at Galleria, you keep your luxury apartment clean. While we appreciate your effort to keep your space clean, our luxury apartment complex also wants to make sure you get the chance to truly show your creative side.
That's why we included a maker's space with our luxury apartment amenities. Now, you can craft, make, and create to your heart's desire without fear of making a mess that's difficult or impossible to clean up in your home.
In fact, an elevated, worry-free lifestyle is our top priority at The Residences at Galleria. All the residents in our new apartments for rent have access to 24-hour, on-call maintenance. So if anything goes wrong in your luxury apartment, we have you covered!
5. Pet-Friendly Apartments With Pet-Friendly Luxury Amenities
At The Residences at Galleria, we know how important your pet is to you, which is why we feature sprawling green spaces with pet waste stations and a paw spa just for your pup.
Our luxury pet-friendly apartments also don't have breed restrictions or weight limits. That means you can have up to two pets in your apartment, no matter how much of them there is to love.
To learn more about our breed-inclusive pet policy, pet fees, and pet rent, contact our leasing team today, and we'll be happy to answer any of your questions.
6. A Better Way to Work From Home
While some may be returning to the office, many of our residents at our luxury apartment complex still have the privilege of working from home. However, sometimes you need a change of scenery to feel productive.
You're in luck, because The Residences at Galleria have a fully equipped conference room for your next big meeting. You'll be able to look like a top expert in your field, but still get the chance to change back into casual clothes as soon as your meeting is over.
Tired of pacing around your apartment on long phone calls? Grab a coffee and take a seat in our Great Hall, where you'll find comfortable conversation nooks that are perfect for a quiet chat, reading a book, or just browsing your phone.
7. More Entertainment for Rainy Days
Our outdoor space at our luxury apartment complex in Overland Park is stunning, but there isn't much you can do outside during rainy, snowy, and scorching hot days. When basic apartments in Johnson County have you bored indoors, The Residences at Galleria have you entertained for hours.
Round up your neighbors and play the day away in our Sports Bar that features poker tables and a pool table, or spend your time shooting digital hoops or fighting the zombie apocalypse in our Sports Simulator Lounge.
Don't feel like playing? Try relaxing at our private day spa that features a massage room and tanning bed. All you need to do is tell our staff you want to book an appointment, and we'll take care of the rest.
8. More Time With Your Out-of-Town Guests
Everyone loves to have friends and family visit, but having them stay in your luxury apartment, no matter how spacious, isn't ideal. Don't send them to an inconvenient hotel! Instead, have them stay in their own fully-furnished guest suite at The Residences at Galleria.
Not only will they be doors away, your guests will enjoy all the same luxury apartment amenities you experience every day.
You and your guests will soon be able to have it all at our luxury apartment complex, because the Residences at Galleria are part of a modern mixed-use property that will be filled with luxury boutiques and fine dining.
That means you'll be able to live, work, and play without ever leaving home. And who wouldn't love that?
You Haven't Started Living Until You Move Into Our Luxury Apartments in Overland Park
You've read about our luxury apartment amenities, now you have to see them! Our leasing team is now accepting appointments for the exclusive apartment homes at The Residences at Galleria, but schedule your tour soon, because our one and two-bedroom floor plans are leasing quickly!
To get started on leasing your new apartment for rent at our luxury apartment complex, contact us online, call our leasing team at (913) 521-9544, or skip the tour and apply for your luxury apartment online!