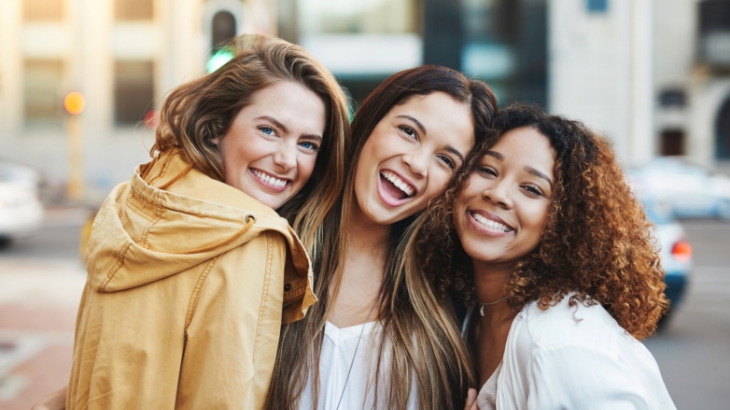 Your New Luxury Apartment is Waiting in this Hidden Gem of a City
Overland Park is home to a wide variety of entertainment, shopping, green spaces, and restaurants. We're proud to say, too, that Overland Park has earned accolades and list-mentions in major news sources. We at The Residences at Galleria think OP will make your list as well when you're looking for new apartments for rent in a city you can call home.

Here's why we think you'll agree that Overland Park is an up-and-coming city waiting for you when you're searching for luxury apartments:
#1 Luxury Apartment Amenities Not Found Elsewhere
The Residences at Galleria has painstakingly designed its property to help you live the luxe life you deserve for work and play.

We feature state-of-the-art luxury apartment amenities in both our apartments and the shared spaces in the Galleria community. Treat yourself to our day spa and tanning bed after a day of co-working in our modern workspaces, or destress at our 24-hour fitness center, complete with yoga and cycle studios.

In the comfort of your own luxury apartment, enjoy a floor plan decked out with a patio for hanging with friends, smart technologies, and refined upgrades throughout. We provide pet-friendly apartments, too, so everyone can enjoy what we have to offer.
#2 Pool Life
Overland Park is home to perfect pool weather in the summer. However, the typical apartment pool often feels like an afterthought. Not for us. Instead, The Residences at Galleria believes that when you end your workday, or are ready for a relaxing weekend, you deserve to feel like you're checked-in at a resort while still at home on your luxury apartment community.

Our pool and sunbathing deck are waiting for you, with submerged loungers, a cabana, and an elevated year-round hot tub. This is why Overland Park is a hidden gem, as our luxury apartments amenities help you feel like you're on the coast when you're right at home.

You have to see it for yourself. (Hint: once you see these pics, you're probably going to need this link, too, to take a virtual tour of our new apartments for rent).
#3 Great Restaurants Steps Away from Luxury Apartments
Overland Park is known for its cultural diversity, and where better is that reflected than in the excellent dining experiences that await you here?

Overland Park features fine dining and low-key spots for every occasion and whatever you're in the mood for – that is, if you can pull yourself away from the sweet life in your gorgeous apartment.

Whether you're looking for fantastic Vietnamese pho and banh mi or a steak dinner, the Overland Park community has a way to fill your belly. Check out our quick list of restaurants we love that are steps away from your new apartment.
#4 Did We Mention the Shopping
You're going to want to bookmark this page as your official shopping guide in Overland Park, but let's go a little bit deeper here for number four.

A Quick Drive
If you're out and about, we recommend Town Center for popular high-end shops and familiar names. Because you're moving into a pet-loving city with pet-friendly apartments, there's likely to be something for your pup or kitty here too.

Out for a Walk
If you're looking for that boutique-style city stroll, Park Place is within walking distance of our luxury apartments at The Residences at Galleria, where you can also stop for a drink or brunch, indulging in Overland Park as a vibrant, walkable city.

A Day – or Night – Out
With Kansas City only a quick car ride away, you can take off for an excursion to Country Club Plaza, Power and Light, or snag something unique in the Crossroads Arts District.
#5 Modern Hang-Out Spaces and Entertainment in the Overland Park Community
We have to say it: you don't have to leave The Residences at Galleria for fun and entertainment in Overland Park. We're host to a friendly community, if you're here for it.
Immerse yourself in our virtual sports simulator, reserve the chef's kitchen to cook for (and with!) friends, meet a new buddy during a Bocce ball tournament, or snag a drink at our sports bar. This is what we mean when we say luxury apartment amenities right outside your door.

But, hey, if you must spread your wings, we're also very proud of Prairie Fire, which boasts a modern-theater feel at the AMC.
We also love the trendy must-try vibes at Chicken 'N Pickle – a bar and restaurant with pickleball courts, live music, and fun for the whole family.

There's also the Museum at Prairie Fire, a stunning architectural feat in itself, which is home to exhibits that highlight arts, science, history, and culture for any age group.
Can a Whole City Be a Luxury Apartment Amenity? Yes, Yes, It Can…
Does an entire city, complete with great shopping, entertainment, food, and fun count as an amenity? As we hope you'll find, luxury apartment amenities are not limited to what we can provide for your living space. Within a short walk or drive, there's plenty to explore that you can fall in love with.
…But Our Luxury Apartments Seal the Deal
The Residences at Galleria want to introduce you – and your pets if you got 'em – to everything that makes Overland Park a special place to live when you're on the market for new apartments for rent.

Check out our eBrochure for pricing and availability, and imagine your own touches as you view our floor plans. Remember to visualize your pet here, too!
Ready to get in touch? Give us a call at (913) 521-9544 to meet our leasing agents, or send us a quick message. We can answer your questions, tell you more about our pet policies, and let us brag on Overland Park and, of course, our luxury apartment amenities.