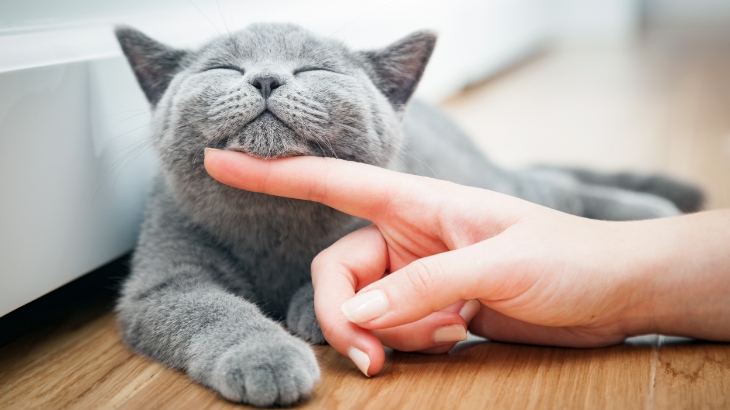 Your Pet is Googling Luxury Apartments in Overland Park
Overland Park is not only known for its shopping amenities, good restaurants, and all that nearby Kansas City has to offer. It's also home to pet-friendly apartments.

When pet lovers (like us!) search for new apartments to rent, we might as well let our pets make the decisions for us. Yes, we want those much-sought-after luxury apartment amenities for ourselves, but we want to be sure our pets are welcome, safe, and enjoying a luxury apartment experience right along with us. It wouldn't be the same without them.

The Residences at Galleria in Overland Park offer precisely this. We see pet lovers as a responsible, caring, and a special part of the Overland Park community, and we know how much effort it takes to help your pet live their best life. That's why we believe you both deserve pet-friendly apartments that also offer luxury apartment amenities.
Pets Are Treated as Royalty at Our Luxury Apartments
Whether it's our beautiful green space, perfect for strolling (complete with pet waste stations for your convenience!) or our paw spa that gives your pet that extra TLC they deserve, The Residences at Galleria want to treat your pet to the same experience we have in store for you.

We're sure you'll even meet other pet lovers in our community. Friendships begin when leashes get tangled, and you're likely to link up with folks with common interests as you enjoy your pet-inclusive lifestyle at our new luxury apartments.
Pets Like the Comfort of Our Luxury Apartments, Too
Overland Park is home to a number of indoor and outdoor experiences, including that perfect spot where you can eat or have a drink outside with your pup on their leash beside you. Shopping, restaurants, and other services abound here to meet you and your pet's needs within steps of your luxury apartment.

Your pet also will benefit from our 24-hour worry-free maintenance, smart heating and cooling, and a pet-friendly community ready to join you in your luxury apartment experience. Whether you work from home, or want to look forward to a luxe environment where you start and end your day, you'll know your pet is cozy, chill, and loved at The Residences at Galleria.
We're Not Just Pet Friendly, We're Pet Lovers
Pet-friendly apartments used to mean you had to sacrifice quality for your needs. Not here. Our luxury apartment amenities, ranging from recreation to smart home technologies, offer state-of-the-art features that you want when searching for new apartments to rent.

We want you and your pet to feel as welcome as possible. Fortunately, our pet-friendly apartments don't come with a dreaded list of extensive requirements. You can have up to two pets in your apartment, no matter their size, and we are breed inclusive.

If your pet's an influencer, or at least not too camera shy, we also have room for you to share your beloved pet on our Instagram story highlights. We want to get to know you and your pet, so we can help you tailor your luxury apartment experience to your needs.
When You're Happy in Your New Luxury Apartment, Your Pet is Happy
Your pet is basically your baby, and we get this at The Residences and Galleria. We know that your happiness can greatly depend on finding a luxury apartment with luxury apartment amenities that also suits the needs of all pets.

At The Residences at Galleria, we want your personal happiness to extend to those you love – including your pet. This is why we take care of you, so you can take care of what matters most. Take, for instance, one elite luxury apartment amenity that goes above and beyond for your comfort and relaxation: we offer a resort-level swimming pool, complete with cabanas, a sundeck, and perfect blue water.

The stress-free luxury apartment amenities we provide for you – from our 24-hour fitness center to spaces to relax with friends and guests – will give you more time and energy to focus on hanging out with your pet.
Pets Unite for Luxury Apartments in Overland Park
Overland Park's The Residences at Galleria is now a sought-after destination for pets and their people. We've made sure of it.

Give us a call at (913) 521-9544 to get in touch with our leasing agents. We can help you learn more about our breed-inclusive pet policy, pet fees, and rent.

We want to make sure you feel good about your decision when you're looking for new apartments for rent, especially when you're bringing along that special pet. Feel free to check out our floor plans, and contact us online for the most updated information on our luxury apartments.