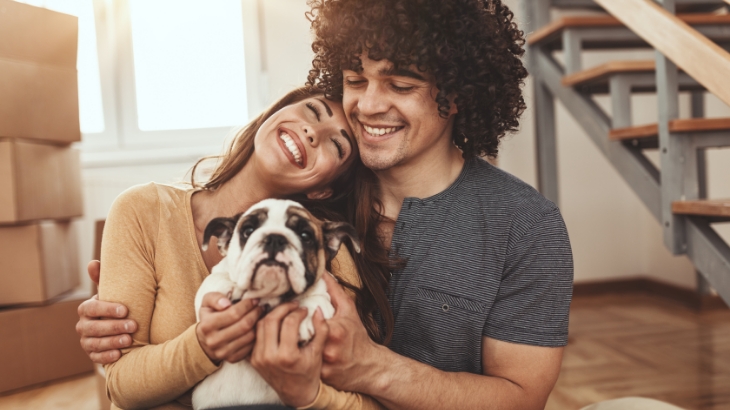 Our Luxury Apartment Amenities Set Us Apart From Other New Apartments For Rent
The Residences at Galleria is undoubtedly the best luxury apartment community in Overland Park. Our community is jam packed with luxury apartment amenities that you just don't find anywhere. Everything you need from your apartment community can be found at The Residences at Galleria.
Let's highlight some of the amenities that make our new apartments for rent the great place to live that it is. If you've been looking for a new place to live, these luxury apartment amenities will surely sway your decision, and before you know it you'll be applying to make The Residences at Galleria your new home.
Resort-Style Swimming Pool
Summers in Overland Park can really get steamy, and this has the best of us running to bodies of water to cool off and relax. The Residences At Galleria went the extra mile with the large resort-style pool with water loungers. It's easy to beat the heat right on your own apartment property. If you're chasing the sun for tanning or any other reason, the vast deck with seating is a perfect place to soak up the sun. Other features like private cabanas and our year-round hot tub provide the icing on the cake – a perfect setup for whatever your chosen outdoor activity happens to be.
Smart Apartment Features
You're able to adjust the temperature inside of your luxury apartment from your phone without even being in your apartment! Sudden change in weather? Need to warm up or cool down for an occasion? Do it from wherever you are. That's not even the best part – you can lock and unlock your door with your phone as well. Lost key? Unexpected guest? Special delivery when you're away? Unlock your door easily and conveniently from your phone.
Working Spaces
Many people have shifted to a work from home environment, which makes luxury apartment amenities even more important since you'll be spending more time at home. Sometimes, though, you need to get away from looking at the same four walls. The Residences at Galleria gives you that chance without having to get in your car. Our community offers you a couple options to take advantage of:
Fully-Equipped Conference Room: Take your meetings and important calls in our conference room that has all the space and tools you need.
Great Hall: The Great Hall has nice conversation spaces and areas where you can take a call or have a meeting with some quiet outside of your apartment.
Pet Friendly Apartments
We wouldn't dare take one of the most important parts of your family away. Pets bring families together and are proven to provide a happier living experience, and we fully agree at The Residences of Galleria. We take great pride in providing pet friendly apartments in Overland Park. Pets are encouraged and welcomed in our community. There are no breed or weight exclusions like other apartment complexes.
Bring up to two pets to live with you and enjoy all of the things we've included just for them. Our Paw Spa is a great place to clean and tidy up your pet after a long, fun day outside. Speaking of outside, our "backyard" provides plenty of green space for your pets to roam and enjoy themselves freely. Our pet friendly apartments want your furry friends to feel just as at home as you do when you move in.
Our Luxury Apartment Amenities Look Even Better In Person
We want you to feel comfortable moving into your new luxury apartment at The Residences at Galleria, so we have staff available seven days a week to answer questions and assist how they can. Additionally, our extended hours allow you to schedule a tour at the best time for you, so you are able to get the best experience possible.
Our hours of operation on Monday through Friday are 9am to 6pm. Not everyone can get out during the week, so we have convenient weekend hours as well. Saturdays we're open from 10am to 5pm and Sundays from 12pm to 5pm. We want to make sure you have as many chances as possible to come visit our great luxury apartment community and become a part of it.
Any other questions about our luxury apartments can be directed to our friendly team at (913) 521-9544. We have options to reach out online as well. We're always happy to hear from potential community members and answer any questions to get you on track for the best living experience you've ever had. Additionally, if you know The Residences at Galleria is your next luxury apartment home, you can apply online to reserve your floor plan today!