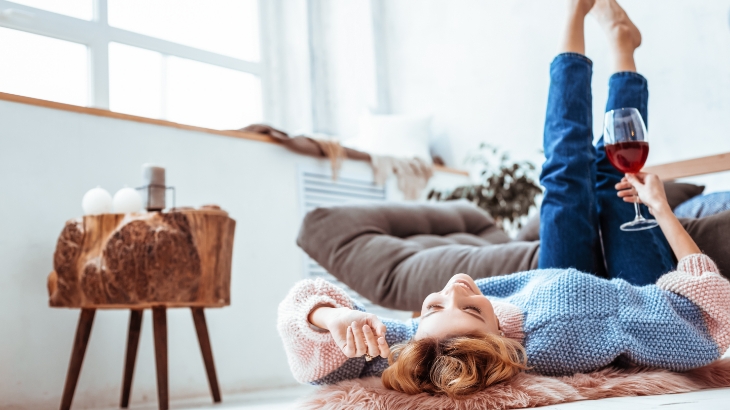 We Have Luxury Apartment Options For Everyone
The Residences at Galleria offers a second to none living experience. You'll be drawn to our new apartments for rent thanks to design choices like tiled backsplashes in the kitchen, stainless steel appliances, deep soaking tubs, spacious bedrooms, custom sized closets, lavish kitchens, and more.
All of our units offer these options on top of our already long list of luxury apartment amenities. You don't have to choose to live in luxury when you move to our luxury apartments nestled in one of the coveted Overland Park neighborhoods. One thing you do have to choose is what style luxury apartment you need. Thoughtfully designed floor plans offer you different choices for the size and style of your living space. We have one, two, and three bedroom luxury apartment options to choose from.
Available Floor Plans For Our Luxury Apartments
After adding three bedroom options to our offering, we are now proud to offer multiple floor plans across one, two, AND three bedroom sizes. With over 320 units on our property, there's plenty of room and plenty of variety.
One Bedroom Options: We have one bedroom options to suit your space needs.

Executive Suites are your private oasis of luxury and comfort, offering the perfect amount of size for you. With two options to choose from, you can have big luxury in a small space to call yours.
Our one bedroom/one bathroom apartments are for those that still only need living space for one, but like to have a little bit more space for entertaining guests and fun activities.

Two-Bedroom Options: All of our two bedroom floor plans are two bedroom/two bathroom designs. We have five different styles to choose from that all offer a different look and feel for your living space. You can rest easy that we'll have an option that you will fall in love with.
Three-Bedroom Options: The Residences at Galleria has added new three-bedroom apartments for rent! We have a three bedroom/two bathroom layout and two different three bedroom/three bathroom layouts to choose from, all offering luxury and comfortable living.
Our floor plans leave nothing to be desired for people looking for new apartments for rent. We take pride in providing the best luxury apartment options we possibly can, so all of these floor plans will still include all of our other amazing features including:
Built-in beverage cooler
Full-size washer and dryer
Double door refrigerator with built-in water and ice dispenser
Mounted microwave
Quartz countertops
Smart home features
USB electrical outlets
Our Luxury Apartment Floor Plans Have Room For Your Whole Family
We know that many families aren't complete without your pet, so we of course wanted The Residences at Galleria to offer pet friendly apartments. No more squabbling with your landlord over pet restrictions or fees. We encourage all pet owners to come live at our pet friendly apartments. We have plenty of room for them.
In fact, we have no breed restrictions or weight limits, and you are welcome to have up to two pets as well. Your pets aren't just a tag along either – we designed our property with them in mind. We have beautiful green spaces and special amenities just for them, like our paw spa, where you can freshen up your pup after a long day out in the yard.
Schedule A Tour To See Overland Park's New Luxury Apartments For Rent
Our staff is available seven days a week to help you feel comfortable with your new home. You won't find a better or more hard-working staff in Johnson County. You can schedule a tour at the best time that works for you instead of working around the strict schedules of apartment management at other facilities.
We're open from 9am to 6pm on Monday through Friday, but if you can't make it out during the week, we're conveniently open on the weekends as well. Saturdays we're open from 10am to 5pm and Sundays from 12pm to 5pm. This gives you plenty of options to set up a tour or stop by and visit and check out the best new apartments for rent in OP.
Additionally, if you have any other questions about our luxury apartments you can call our friendly team at (913) 521-9544 or reach out online as well. We're always happy to hear from potential community members and answer any questions to get you on track to the best living experience you've ever had.